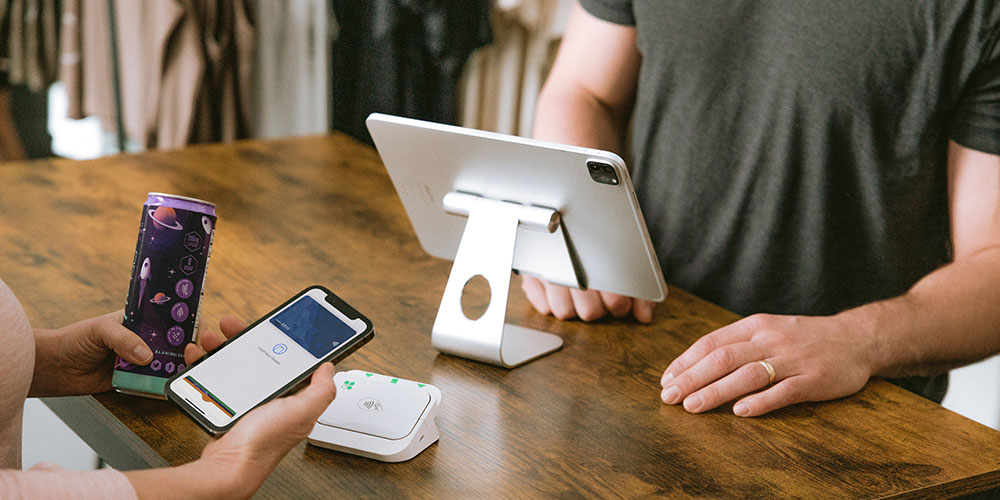 First Horizon Bank Merchant Services has teamed with industry leader Clover to deliver a financial solutions and insight package that centralizes a range of daily tasks, including:
Accepting payments using the latest technology
Safeguarding customer payment information
Keeping track of payments and customer transactions – from your mobile device
Building your business with insights and sales tools that are always at your fingertips
The Clover® Solution
Our offering connects you with the Clover solution, an all-in-one payments and business management platform that is easy-to-use and can be integrated into most point-of-sale systems.
The Clover platform can be customized to the way you run your business.
Get useful insights to help improve business performance
Generate more visits and more sales through a mobile loyalty and/or rewards programs
Give your customers more payment options: credit/debit, gift, EMV chip cards, electronic checks, digital wallets i.e. Apple Pay®
Protect sensitive customer data (as well as your own) with multiple layers of security
Let's discuss your needs
Our experience in aligning card services technology with your unique business needs can help you get the package that fits the way you want to serve customers.
;
About the Clover Solution
Clover Security
Safeguard your business with multilayered protection that helps defend your system from cyberattacks, protect your customers' data and reduce liability if a breach occurs.
Clover Insights
Transform your sales information into new understanding of your customers, sales and similar businesses — opening the door to unexpected opportunities.
Clover Rewards
Connect directly to customers through their mobile phones and run the same kinds of mobile marketing programs as nationwide chains—at a fraction of the cost.
Clover Gift Cards
Clover Gift Cards is easy to set up on all Clover solutions, lets you issue store credit, and works on customers' mobile phones.
Clover Online Store
Clover Online Store is a secure, all-in-one solution that lets your customers shop online, across virtually any device.
Clover TeleCheck
The TeleCheck solution gives you confidence to accept checks- even low numbered, out-of-town and out-of-state checks.
Merchant Services for Veteran-Owned Businesses
Our pride in serving veteran-owned businesses includes special offers and discounts on merchant services for business owners who have served our country in the Armed Forces.
© 2020 Clover Network Inc. The Clover name, logo and related trademarks are owned by Clover Network, Inc., and are registered or used in the U.S. and many foreign countries. Merchant services are provided by First Data Merchant Services LLC dba Clover Business Solutions. All trademarks, service marks and trade names referenced in this material are the property of their respective owners.
First Horizon Bank. Member FDIC.