Debit and Credit Card Controls
Worried about a lost or stolen debit or credit card? We've made it easy to protect yourself with special card controls via Digital or Mobile Banking that allow you to turn your card "off" or "on" – quickly and easily – to help limit or prevent unauthorized use.
Here's how it works:
If you've had a First Horizon Bank debit or credit card lost or stolen, you simply log on to Digital or Mobile Banking to:
Temporarily block access to the lost or stolen card so no one can use it
Once the block is in place, notify us if your card is lost or stolen
Log In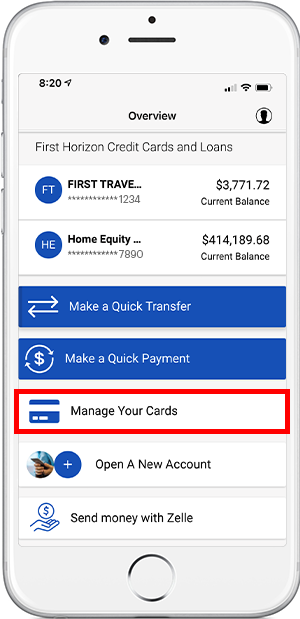 Select your card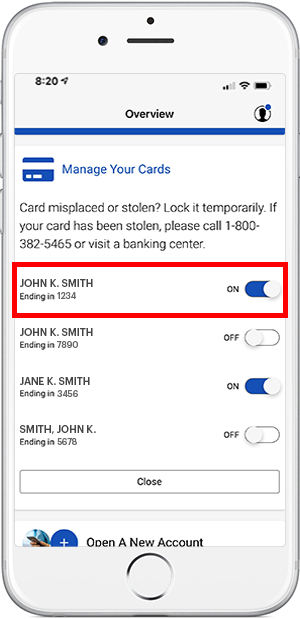 Protect your card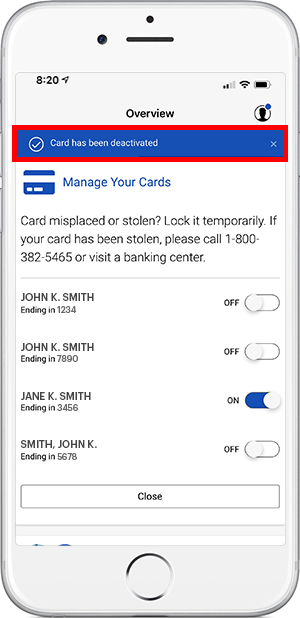 First Horizon Bank. Member FDIC.