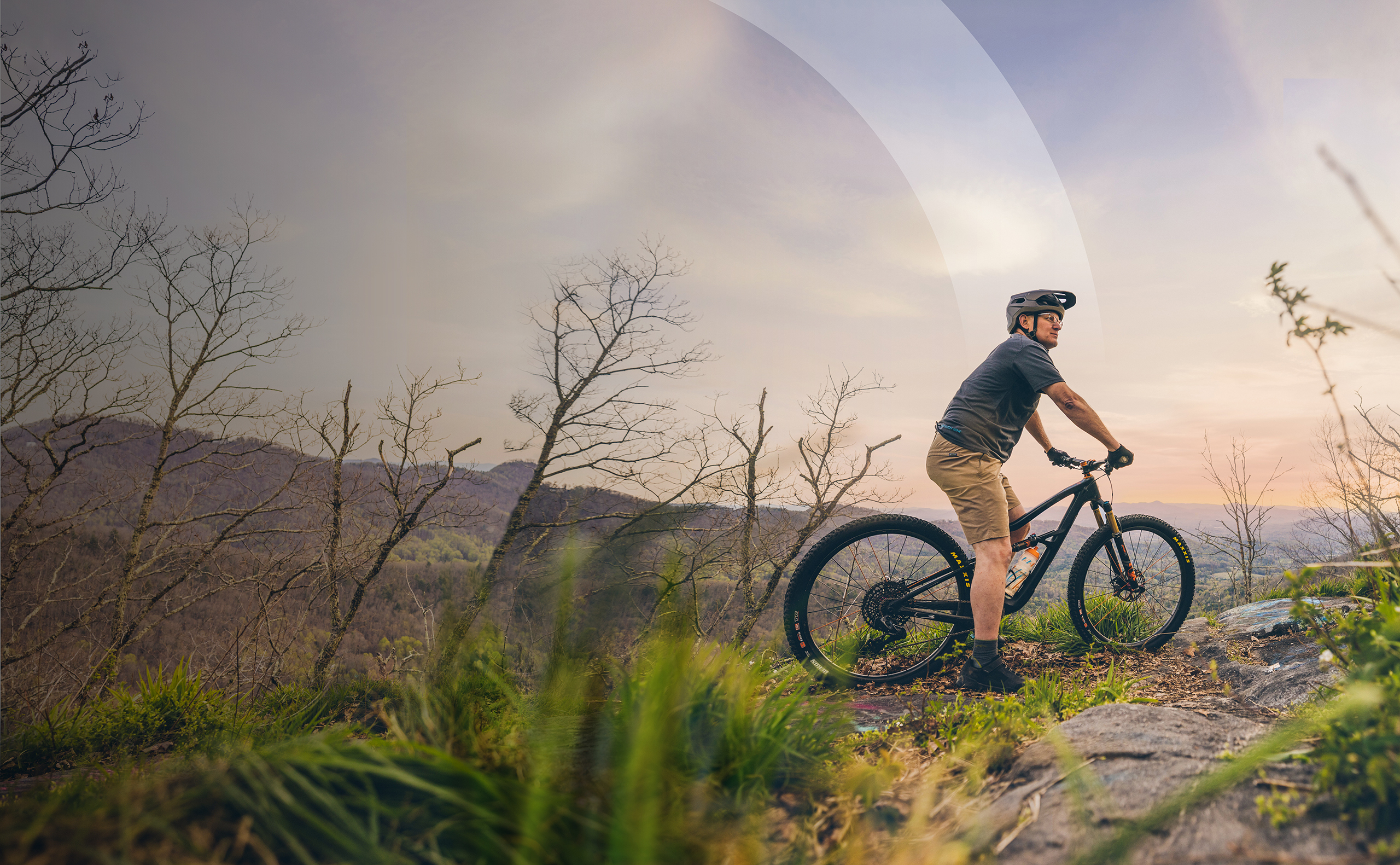 A lot can come from a conversation between a client and his banker. Like knowing where the rubber meets the road.
Watch Clint and Peter's story
Meet our client

Clint Spiegel was a serial entrepreneur who began creating startups right out of college. After years of hard work, he reached a crossroads in life. That's when he took up cycling, the activity that changed his life, health, and his business direction. From that experience he started Industry Nine, a company that designs and produces wheels and other bike components. Today, the company continues to grow right along with Clint's passion for cycling.

Meet our banker

Peter Best is a veteran commercial banker in Asheville, NC. While he hasn't been bitten by the biking bug yet, he knows how to help clients like Clint overcome financing obstacles, keep cash moving at operational speed and build momentum to stay ahead of the competition.

About the business

Industry Nine Componentry designs and manufactures handmade, high quality hubs, wheel systems and bike components in their Asheville, NC, shop. An avid cyclist, Clint Spiegel tests each design himself to ensure every component lives up to the highest level of performance. The company takes just as much pride in fostering a tight-knit family environment and bringing American made products to market.

How First Horizon helped

First Horizon was honored to provide the financing for Industry Nine's new manufacturing facility. Additionally, with Peter's insight, we've been able to help Clint streamline his cash cycle with treasury management tools like Remote Deposit Capture.
;
"Cycling was transformative for my life, health, and business."

Clint Spiegel

Owner, Industry Nine Componentry
First Horizon Bank. Member FDIC.