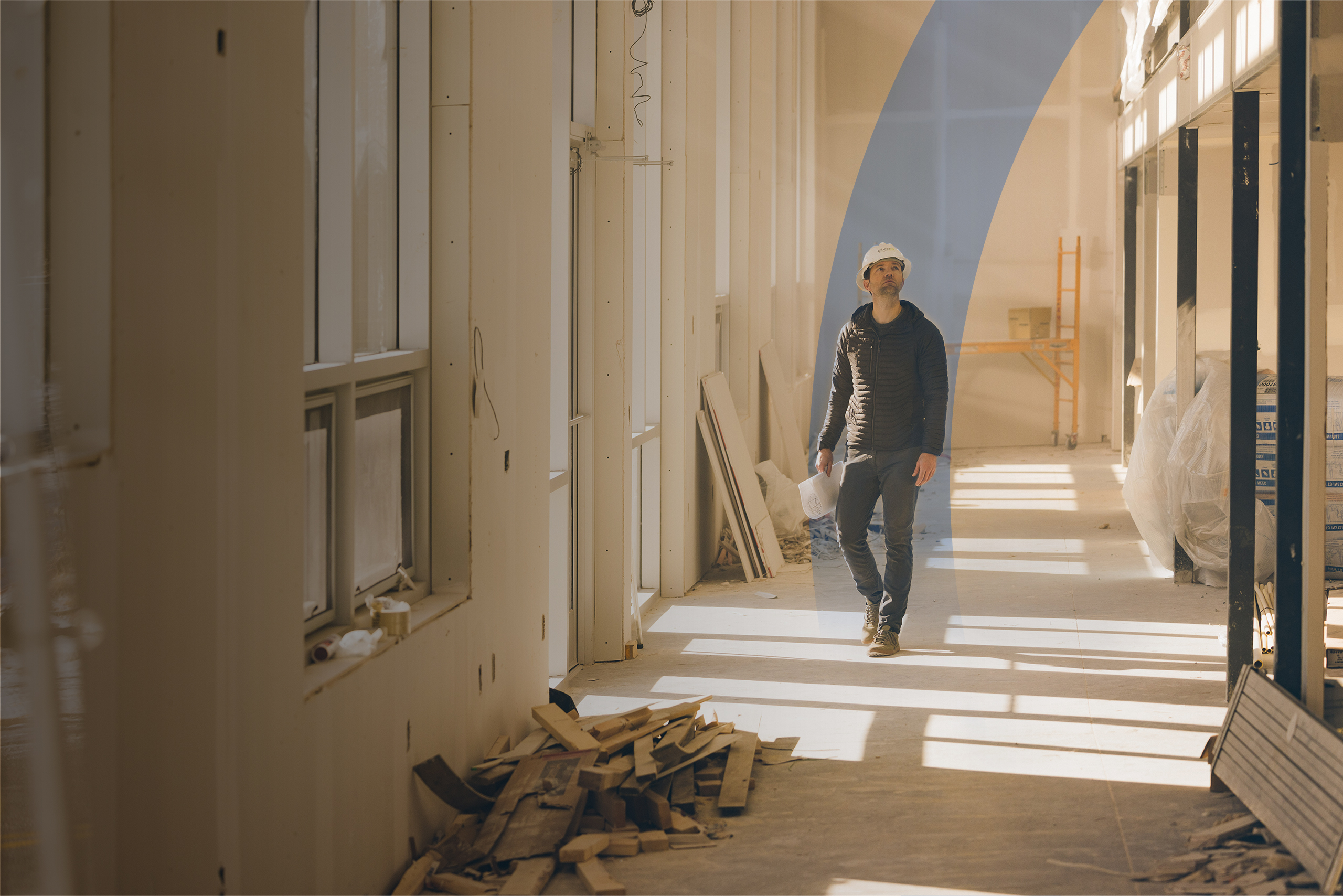 A lot can come from a conversation between a client and his banker. Like building positive change.
Watch John & Keaton's Story
Meet our client

John Coleman, a sustainability consultant with Entegrity Energy, had a vision for a net zero, mixed-use building that would build momentum for a clean energy development in downtown Fayetteville.

Meet our banker

First Horizon's Keaton Smith, a Commercial Relationship Banker, shared John's passion for clean energy and partnered with Entegrity to find innovative finance solutions to bring the building to life.

About the building

Located in Fayetteville's thriving downtown, the Entegrity Energy development is a three-story, mixed-use building that houses Entegrity Energy Partners' regional office, along with 28 residential apartments in a walkable downtown corridor.

How we helped

In addition to delivering specialized commercial construction to mini-perm senior debt financing, First Horizon put Keaton's unique knowledge of clean energy finance to work in streamlining decisioning and communications with the client.
;
"I want to bring change, something new in the community."

John Coleman

Entegrity Energy Partners, Sustainable Real Estate Developer
First Horizon Bank. Member FDIC.