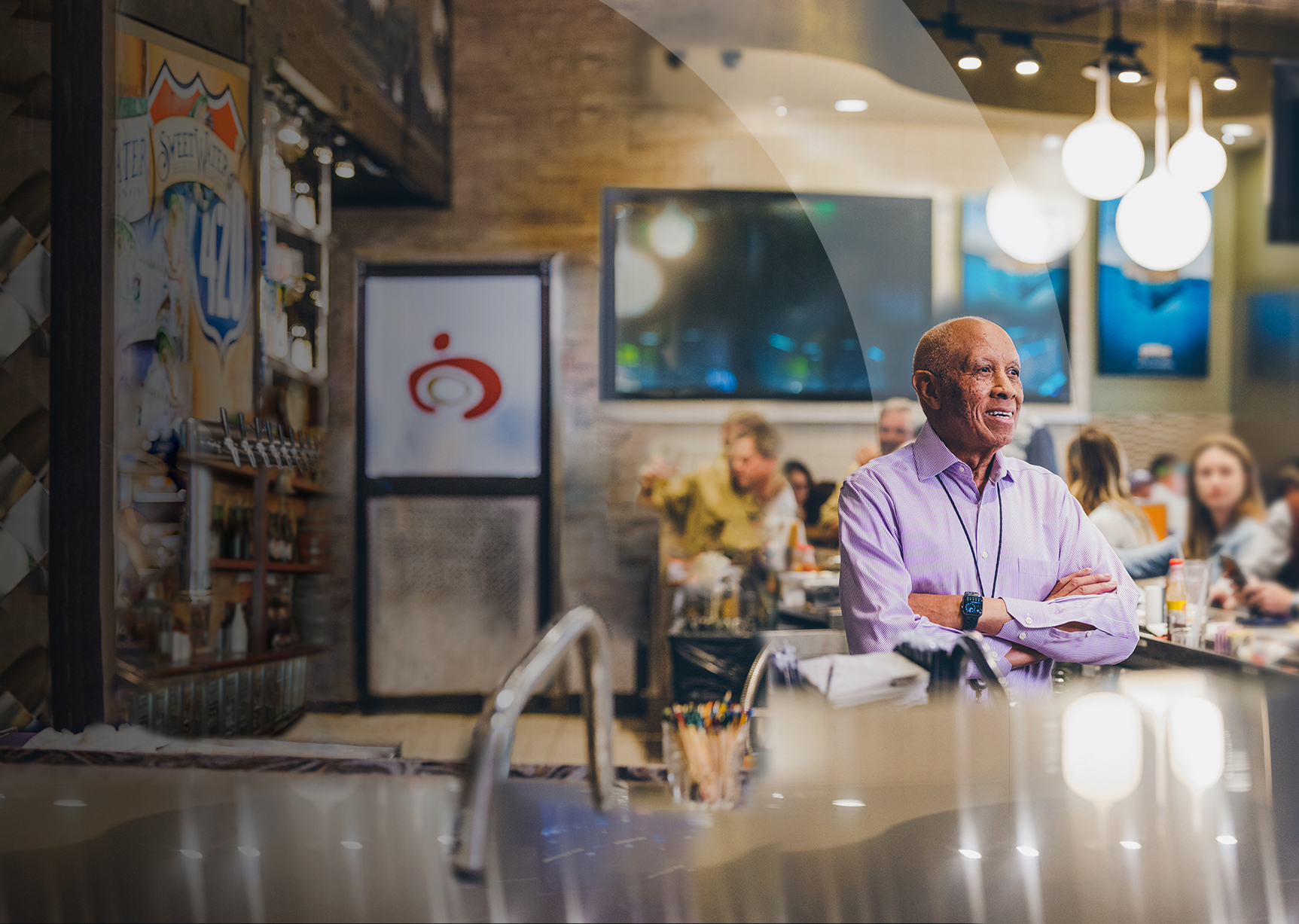 A lot can come from a conversation between a client and his banker. Like landing a franchise in an airport.
Watch Mack's story
Meet our client

Mack Wilbourn is a multi-franchise restaurant owner who, back in 1996, was determined to open a Popeyes location in the competitive Atlanta airport. Since then, he's opened 10 additional restaurants and has become such a fixture that he's lovingly referred to as the 'Mayor' of the airport by employees and fellow business owners.

Meet our banker

Mark DiLuzio is a First Horizon commercial credit banking industry veteran who started working with Mack on his first franchise way back in 1988. The two hit it off right away, and in the years to follow, Mark has helped Mack grow his business, while developing a strong bond that's guided their relationship ever since.

About the restaurants

Mack started out with a single Popeyes location in the competitive restaurant environment of the Hartsfield-Jackson Atlanta International Airport. With a penchant for innovation and nimble leadership, he overcame challenges to open seven other franchise restaurant locations, from Popeyes to Phillips Seafood and others.

How First Horizon helped

Mack considers Mark his banker and an extended part of his team. He has relied on him for specialized restaurant financial analysis and financing expertise to overcome obstacles, take advantage of opportunities, and grow and manage the business.
;
"I've always had passion; the airport was a new world."

Mack Wilbourn

Owner & President, Mack II, Inc.
First Horizon Bank. Member FDIC.