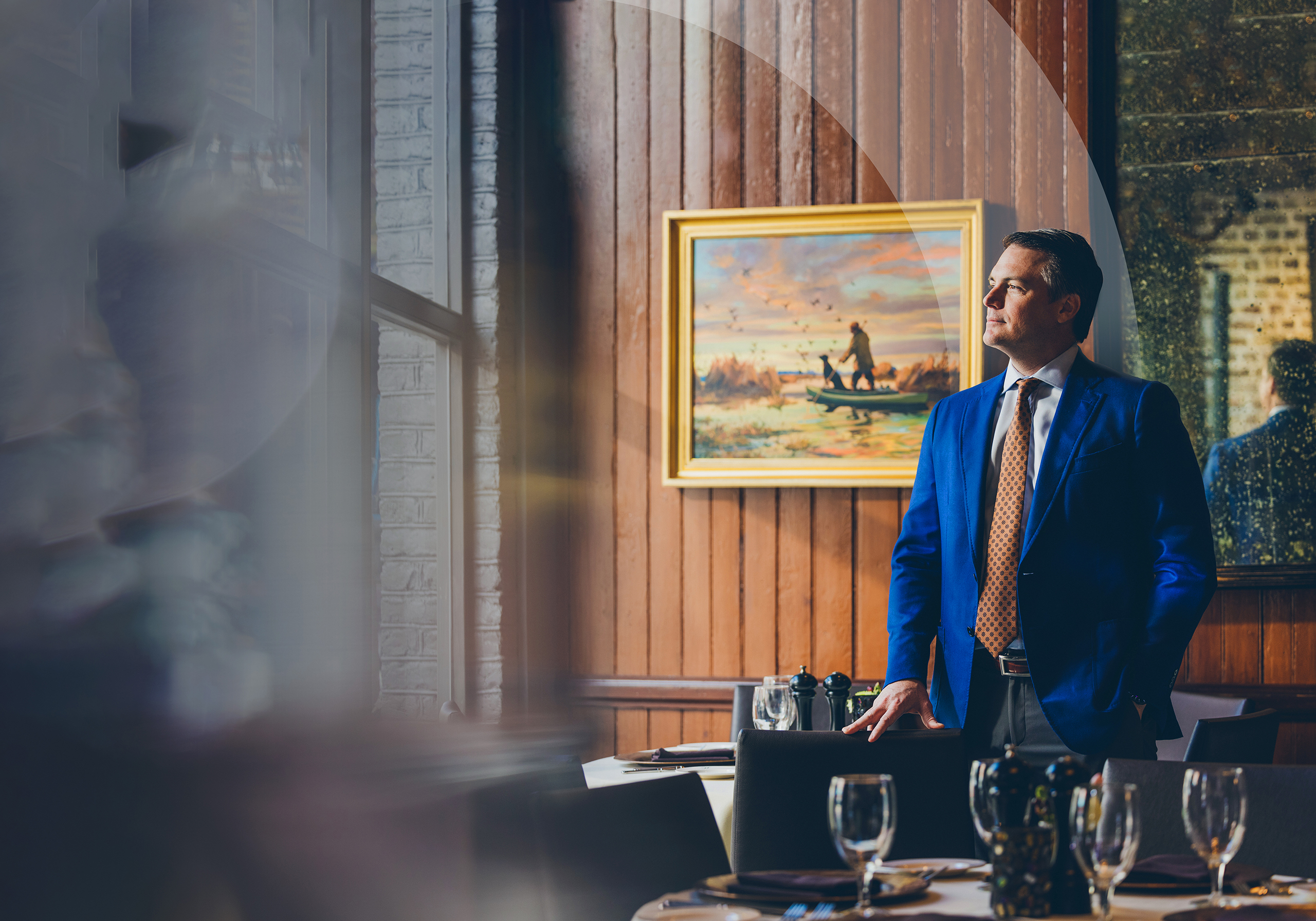 A lot can come from a conversation between a client and his banker. Like passing a torch.
Watch Tommy and Jennifer's story
Meet our client

Restaurateur Tommy Hall was set on growing a long-standing family legacy by taking over his father's Charleston-based restaurant business and expanding into the Nashville area.

Meet our banker

First Horizon Market President Jennifer Schuchart was there when Tommy's father opened his first restaurant in Charleston. As the business passed from father to son, she was fully invested in getting Tommy the capital he needed to build on his father's legacy and grow the business.

About the restaurant

Halls Chophouse has been renowned for an exceptionally fine dining experience since it opened its doors in 2009. Hall Management Group now operates six restaurants and is in the process of opening a seventh location in Nashville – the first outside of South Carolina.

How we helped

Building on an extensive relationship with Hall Management Group, we were able to offer expert financial guidance on cash management, commercial financing and succession planning to keep the business moving forward through change and growth opportunities.
;
"My father would be proud of how we're growing the business."

Tommy Hall

Owner, Hall Management Group
First Horizon Bank. Member FDIC.