Routing Number
If you are reordering checks, preparing a wire transfer, setting up direct deposits, ACH or bill payments, you will likely be asked to provide a routing number to your financial institution.
Although your specific routing number can vary depending on where you opened your account, you can always use the bank's main routing number: 084000026. Your specific routing number is located on your check. To see a visual of where to find it, see the sample check below. The illustration shows where the routing (and account) number information can be found on your check.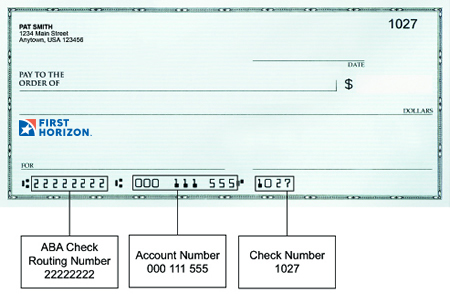 Account Number
Your account number can be located in any of the following ways:
From the customer information section at the top right hand corner of your account statement (paper or e-statement).
By logging into your account online and clicking on Accounts/Statements Tab. Then choose the specific account name from the Assets section and click on the plus sign (+MORE)
From the bottom of one of your checks.
If you need further assistance, call Customer Service at 800-382-5465.